10 Most Despicable Players To Win A Super Bowl
The 2014 NFL season began with mishandled domestic violence and child abuse charges. Now in the wake of Deflate-gate and the upcoming Super Bowl, we look back at the most despicable players who have won a championship in the National Football League. Including a bonus contender.
(Bonus) Eric Naposki- Naposki was sentenced to life in prison without the possibility of parole for the shooting death of Bill McLaughlin. Although he did not win a Super Bowl, he did win a championship with the Barcelona Dragons of the World League of American Football. Naposki played for the Patriots and the Colts prior to joining the WLAF.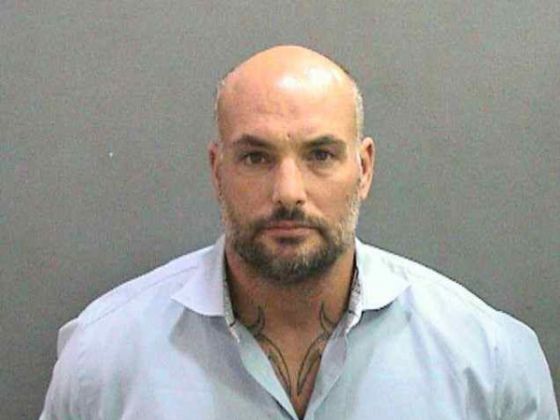 #10 Mark Ingram Sr. The father of New Orleans Saints Pro Bowler Mark Ingram Jr. He won a Super Bowl with the New York Giants during the 1990 season. 18 years later, Ingram Sr. was sentenced to 7 years in prison for money laundering. After failing to surrender, he received 2 additional years because he wanted to see his son play in the 2009 Sugar Bowl. The silver lining to this is Ingram Jr. seems to have learned from his father's mistakes.
#9 Eugene "Mercury" Morris- Morris won back to back Super Bowls with the Miami Dolphins in the early days of the NFL. After his playing days were over, Mercury got involved in some illegitimate business ventures. In Miami during the early 80's drug crime was rampant. 'Johnny Law' was cracking down on narcotics related crime after the 'War on Drugs' was declared by Ronald Reagan. In 1982, Mercury Morris received a 20 prison sentence for trafficking cocaine. Morris was a true 'Cocaine Cowboy' after being released by the Dolphins.
#8 Nate Newton- After a career which included being a 6x Pro Bowler and 3x Super Bowl Champion with the Cowboys, Newton was arrested in 2001 for trying to move 213 pounds of reefer. Apparently, Newton did not learn his lesson because he stopped 5 weeks later with another 175 pounds of Mary Jane. Newton spent 30 months in Prison and reportedly found Jesus. Who knew our Lord and Savior was hiding in the cement walls of a federal prison.
#7 Leonard Little- The All-Pro and Super Bowl Champion, Leonard Little was leaving a birthday party in his vehicle after having a few too many drinks in 1998. This DWI turned into involuntary manslaughter when Little ran over Susan Gutweiler in St. Louis. The legal system punished Little with probation and 1000 hours of community service. The NFL suspended him 8 games but he came back for Super Bowl XXXIV. Fun Fact, True Fact #1: Little was on the field for "The Tackle" which sealed the victory for the Rams.
#6 James Harrison- In 2006 when Roger Goodell took over as the commissioner of the NFL, he began his own personal crusade to make the game more safe for the players (knowing the intense legal battle his league that was mounting due to mishandling concussions). Meanwhile, James Harrison was gaining a reputation for being a 'dirty' player in the league. In March 2008 he was also charged with simple assault and criminal mischief. (SPOILER ALERT!!) The NFL did not punish Harrison this domestic violence charge but he was fined an estimated $120,000 in 2010 for illegal hits. Harrison won 2 Super Bowls with the Pittsburgh Steelers.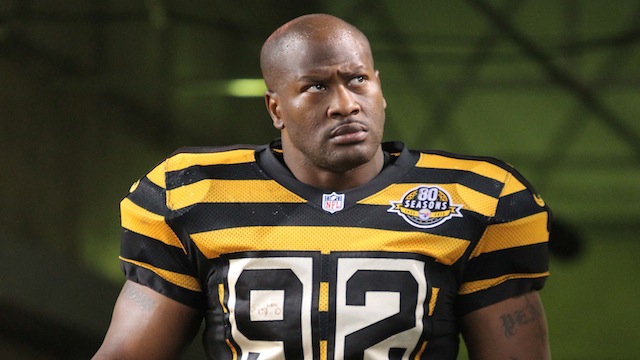 #5 Santonio Holmes- Holmes was a teammate of James Harrison during the Steelers crime laden 2009 Super Bowl run. In 2006, Santonio was arrested twice in the span of a month for disorderly conduct and domestic violence. (SPOILER ALERT!!!) He was not punished by the NFL. Holmes, a drug dealer as a teenager, was also arrested for possession of marijuana in 2008. In 2009, a lawsuit was filed against Holmes for throwing a glass at a woman in a nightclub. There were some rumblings on social media regarding the incident but Holmes didn't seem too worried about it when he tweeted that it was time to 'wake n bake'. According to Holmes, his twitter account was hacked.
#4 Thomas 'Hollywood' Henderson- Long before Deion 'Prime Time' Sanders, there was another Super Bowl winning Prima Donna playing football in Dallas. Henderson, a linebacker during the Cowboys championship dynasty of the late 70's, was arrested for smoking cocaine and assaulting two teenage girls. He served 28 months in a California prison after pleading no contest to the charges. Fun Fact, True Fact #2: Henderson won the Texas Lotto jackpot, a total of 28 million dollars. Proving no bad deed goes unrewarded.
#3 Nate Webster- A member of the squeaky clean Miami Hurricanes during the the turn of the century, Nate Webster was charged with 3 counts of battery in a case involving his then girlfriend. Webster was drafted by the Buccaneers and won a Super Bowl after the 2002 season. This Super Bowl is marred with controversy ever since. A few years ago, Tim Brown and Jerry Rice accused Raiders coach, Bill Callahan of sabotaging the game plan in the days leading up to the game. In 2015, reports have surfaced that Brad Johnson paid $7,500 to alter footballs for the big game against Oakland. Deflate-Gate aside, Webster was arrested on July 21st 2011 for for sexual battery, gross sexual imposition and five counts of unlawful sexual contact with a minor. This case involved a 15 year old girl that he was having a relationship with. Court documents stated that Super Bowl Champ threatened to kill the girl's family if she did not keep quiet. Webster turned down a plea deal and was convicted of 4 counts of sexual misconduct with a minor and recieved a 12 year prison sentence.
#2 Dave Meggett-Alongside fellow criminal Mark Ingram Sr., Dave Meggett won Super Bowl XXV as a member of the New York Giants. Just after his career was over, Meggett assaulted a prostitute in Canada but he was never convicted. While working as a Parks and Rec (no, not that one) director, he was convicted of misdemeanor sexual battery against his girlfriend. After receiving 2 years probation for the 2007 conviction, Meggett was at it again. This time, the former champion was convicted of burglary and criminal sexual conduct. He is scheduled for release in 2034.
#1 Ray Lewis- There may be other Super Bowl winners on this list that have been convicted of more heinous crimes than Ray Lewis but he is number one on this list for being a pompous hypocritical liar. During a party after the Ravens won Super Bowl XXXIV, an altercation broke out between Lewis, his entourage, and another group. The fight resulted in the deaths of Jacinth Baker and Richard Lollar. Despite evidence against him, when all was said and done, Lewis was only charged with obstruction of justice. Nobody will ever know Lewis' exact involvment in the double murder but the fact that he is idolized on national television and hides his past behind 'God' is sickening. Lewis himself, put it best when he was yammering on about the domestic violence in the NFL. 'There's some things you can cover up, and then there's some things you can't'. Good job Ray.