Irish Insights: Coaching Rumors, Bowl Options, Recruiting
Coaching Chaos
With the end of every season, there comes the rampant rumor mill of 'what if's', 'should be's' and 'could of's'.
At Notre Dame, the mill pumps out more panic and grief upon the fan base with the simple utter of their coach mentioned for other position's or a recruit fleeing.
2014 is no different.
Brian Kelly will always remain a hot prospect for any job, whether it's college or the NFL.
Within moment's of the final gun of the 2012 National Championship, Kelly's name was floated as a possible fit in Philadelphia with the Eagle's.
And here in 2014, it has happened again- even before the USC game.
The Florida Gator's were set to empty out their coaching offices of one Will Muschamp.
Within day's, the usual suspects of replacements surfaced- with Kelly firmly planted in a group that consisted of Oklahoma State's Mike Gundy and Oklahoma Sooners Bob Stoops.
Vegas even placed Gundy as the top favorite.
But Irish faithful and Facebookies barnstormed in typical fashion still, under the assumption their red-faced leader of young men could find himself firmly planted under a palm tree soon.
Here's the rub:
The arguement in favor of 'Kelly to Florida' was built under the roof of easier academic guidelines, recruiting numbers and favorable conditions with the press and the image of the Gator coach in the public eye in general.
No arguement there. Recruiting in the SEC is basically a mirror fog test.
If it breathe's, it fits.
No SAT issues or 3 years of 2nd language classes required.
And outside of South Bend, coaches are second teir to players generally.
All schools basically resemble each other down south, and players are closer to home in many ways.
The total package never stears in the direction of academia, and a football is the only item a player needs to lug around campus as opposed to a literature manual.
Midnight oil is burned learning schemes on the gridiron.
Putting together blueprints to propell a man into space is left for the book worm crowd.
Which is closer to reality in South Bend.
You must make the grade first before strapping on a jock-see the five suspended players of this year and Everett Golson in 2013.
And the degree that all players must adhere to is only equated by a few institutions- like a Stanford.
Within all the complexities of football that players aspire to, the coach equally lurks to achieve those same goals.
Which defines exactly why a head coach like Brian Kelly would be better off attempting to reach the pinnacle of college football at Notre Dame.
Claiming a national championship at Notre Dame today, with all it's difficulties, and the fact that more schools today can acquire top players each year, making their window to success almost equal or close to, and in shorter time- is reason alone and would hold more value then if won in the SEC or elsewhere.
If Brian Kelly or any coach today or next year, won a title at Notre Dame with all its barriers- that coach would reign supreme.
He would be supplanted in history as the coach that "brought the Irish a title in the BCS era".
And his options would be unlimited.
Bowling Bantar
The bowl options for Notre Dame are leaning closer and closer to the Belk Bowl.
Notre Dame's bowl game will be determined by a drawing Sunday in Charlotte, N.C., among interested bowls. The Irish (7-5) join a pool of five other teams — Clemson, Louisville, Duke, Boston College and North Carolina State — eligible for the ACC's "Tier One" bowls and the Russell Athletic Bowl.
Having played in the Pinstripe Bowl and Sun Bowl in recent year's, the luck of the draw will all but become a reality- with Notre Dame headed to Charlotte.
On that day (December 30th) the Irish would fall in between the Music City Bowl at 3:00 and the Fosters Farm Bowl at 10:00 p.m.- with their kick-off set for 6:30 p.m..
Recruiting Rumblings
Twitter has provided football recruiting with some of it's classic moments.
People can follow recruits and attempt to gauge the direction a player may be leaning towards well before National Signing Day.
They can also go over the top with their comments and attempts to sway kids one way or another- which leans towards recruiting violations.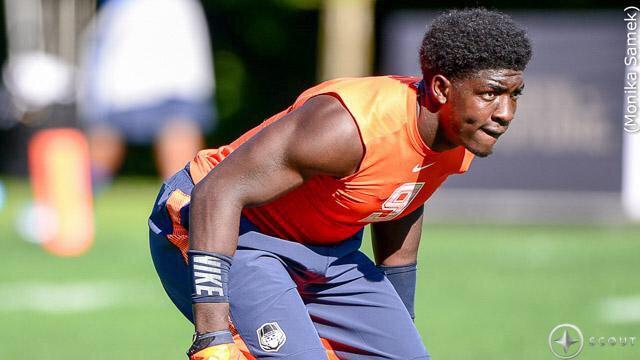 After the USC loss, one fan took to Irish pledge Tevon Coney and his Twitter account in hopes off diminishing the loss and keeping Coney firmly planted in South Bend:
" Tevon, pleeeease dont de-commit from ND! We know we played like crap yesterday! Lol Please stay! Lol #WeAreND" (@goldendomer73)"
And it's only December.
ND FAN RADIO
Check out recent podcasts at "BLOGTALKRADIO.COM" for all great Irish football insights..